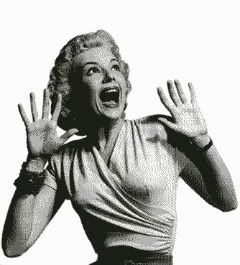 In college, I landed a job in the counselors office, it was a really cool opportunity as I worked with and met some great people. As you can imagine the counselors office was one of the hot spots on campus, students needed to be seen for many different reasons; help with selecting the right classes for their major, registering for classes, dropping classes, or seeing the dean for stuff that needed to be sorted out. So, as you can see we were always busy. Now, with an all female clerical staff this was a fun atmosphere for admiring cute guys.
And this is where my story starts to get interesting-
So, one normal business day in walks this really attractive man. Understand, I worked in the middle section of the office so I couldn't see him until he came my way. Unless the ladies got the signal from our co-worker at the front desk, signing him in then, we would not be prepared when he came our way. Of course if you wanted to take a quick unsuspecting look...you could always head over to the water cooler for an all-of-a-sudden-I'm thirsty-drink ...know what I mean?. In this case, we were prepared. His number was up, and he headed our way to meet with the counselor. Yes, he was absolutely, somebody has got to meet your mother and thank her... gorgeous.
His session with the counselor ends and he heads out but, has to pass our way to reach the exit. So, we girls (married and single) get one last gaze on this wonderful looking man who just happened to smell good on top of everything else. Signing in awe, I just happened to say to the counselor, who was super cool, " Wow he was cute" her reply, "yes he was until he started talking".
I admit appearance is important, seriously who doesn't want to be on the arm of an attractive man? Who? We all do. But my take away from this experience continues to remind me that their is more to consider besides just looks. Honestly, you short change yourself if that's all you want. There are tons of handsome men in the world but, don't stop there, expect more...a lot more. You deserve it.
Tell me what you think...
Have you ever had an experience like this? How important are looks to you? Is there anything that ranks higher your list?